Distributor On-Boarding – Training & Support
When you become a TECH Distributor, you will be enrolled in TECH's comprehensive Training Program. TECH's training is about ensuring your success by teaching you how to run your TECH business, how to position and properly sell TECH tire repairs, wheel service products, and yourself. TECH provides one week of classroom training and two weeks of in the field training with your Territory Manager. Additionally, ongoing coaching will be provided through TECH's Training Department and your Territory Manager who is in the field every day.
Classroom training involves equipping you to successfully operate a TECH Distributorship. TECH's training is structured, delivered in a classroom setting, and developed specifically for someone starting up their first business. TECH wants to make sure all our Distributors know how to win and what that requires.
TECH will focus intently on building both your knowledge and skills, while providing lots of opportunities to help you begin to build best practice habits.
Field training is about identifying and eliminating challenges or obstacles that may create barriers for growth. TECH will help you identify the obstacle, why it occurred, and work together to craft a solution to prevent reoccurrence in the future.
Once your three-week training course is complete and your Territory Manager has confirmed your readiness to go into the field, they will work directly with you to fine tune your skills.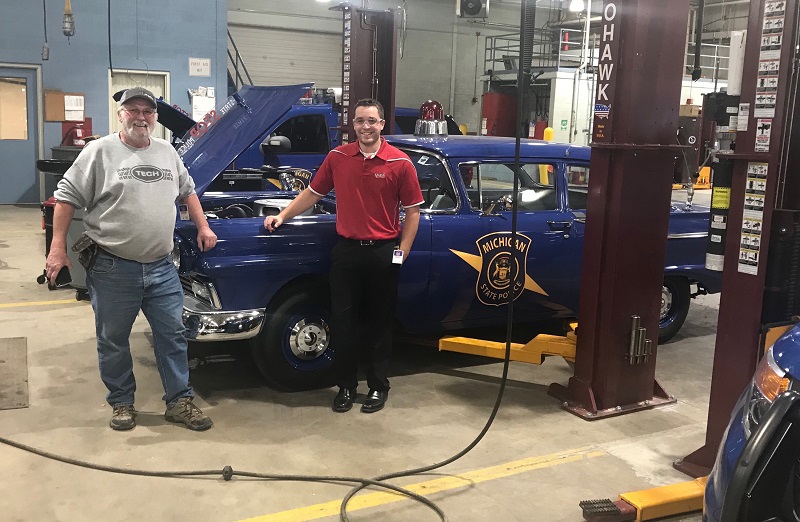 Become a Distributor Today!
Download the application below. Then follow the directions to complete and submit the information.
The classroom training will include but is not limited to the following topics:
The history of TECH
TECH Supplier Breakdown
Competition Bio
Professionalism/Sales 101
Business Opportunities
Route Building
Marketing/Promos
Payment Methods/cc readers
Quick Books
Cash Flow
Merchandising your truck
Selling from the truck
Startup inventory
Inventory management
Nail hole training / certification
Section repair training
TPMS training
Industrial product training
Field Training with your Territory Manager will include but is not limited to the following topics:
Introducing yourself
Invoicing
Introducing new products
Prepare for the sales call
Upselling / Cross-selling
Maximizing your brand
Setting up your truck
Getting customers on your truck
Route maximization
Plan for the future