For the month of August, we're offering first time TECH online shoppers 10% off your first order. Simply enter coupon code IZZY10 at checkout! This single-use coupon expires August 31, 2021.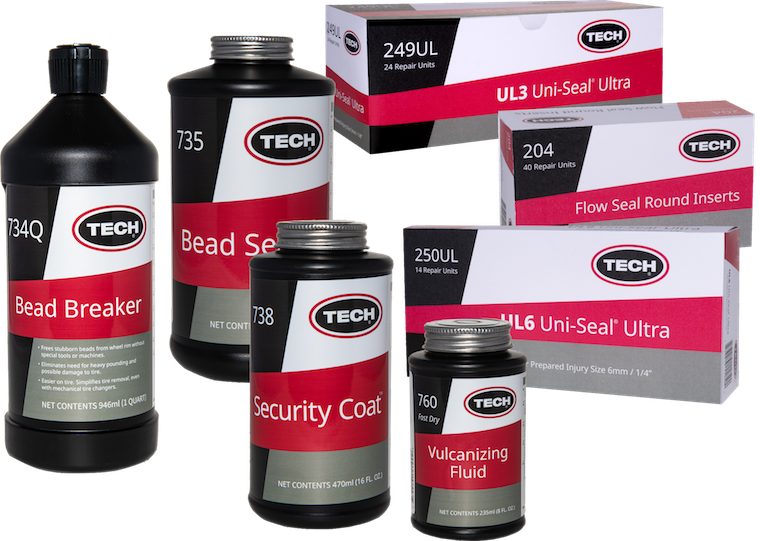 The tire and wheel authority that technicians around the world trust. Because everything is riding on the quality of your tire repair.
TECH is the global tire & wheel authority that revolutionized the industry with the creation of cold vulcanization technology. That legacy of innovation continues today with TECH's world-class lineup of tire repair and wheel service products. TECH's complete line of repairs, tools and equipment enables technicians worldwide to get everything from passenger cars to commercial trucks to off the road equipment rolling again. TECH is ISO 9001:2015 certified and an approved GSA government bid contractor. TECH…The Global Tire and Wheel Authority Technicians Trust!
TECH produced tire repairs are endorsed and are used by the world's largest tire manufacturers/retreaders and their subsidiaries.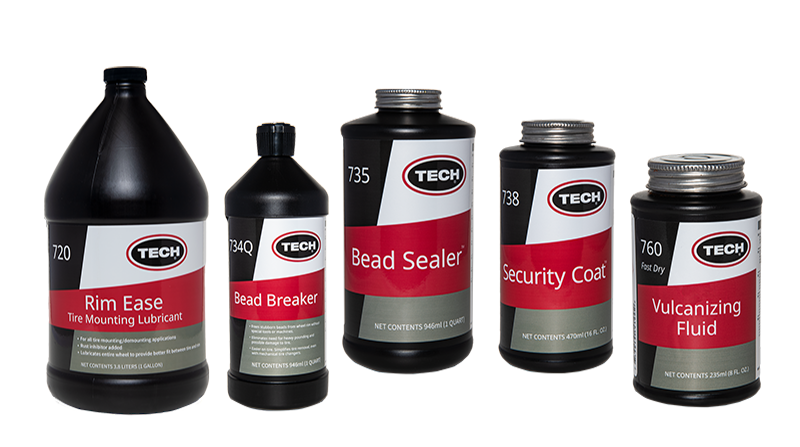 TECH pioneered the chemical vulcanization process over 80 years ago and offers a complete range of specialty chemicals.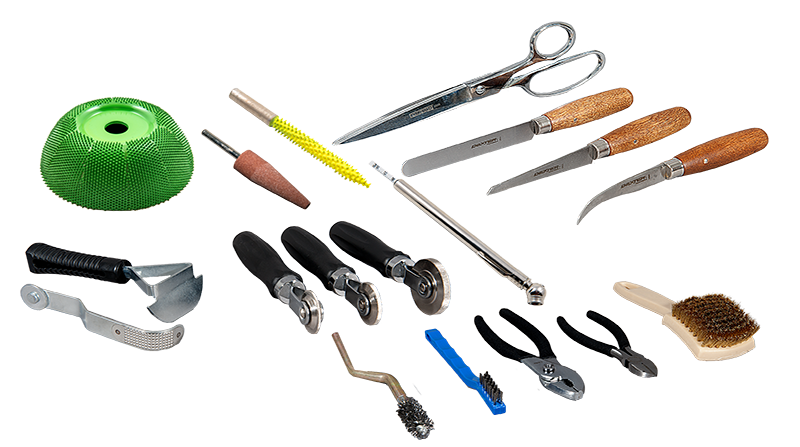 TECH's complete line of service tools and equipment are designed specifically to meet the needs of tire technicians around the world.
TECH offers a comprehensive line-up of wheel and tire supplies for virtually every application.
TIRE REPAIR SOLUTIONS
TECH™ Tire Repairs products are trusted in many industries and tire applications from passenger tires to agriculture and ATVs.
Click on the image to find the right TECH™ Tire Repair products for your tire >>
Chemical, Wheel and Tire Product Solutions
TECH™ provides all of the products needed to complete a proper tire repair that is certified by global tire manufacturers.
For the 5th straight year, TECH will be participating in the Pelotonia Bicycle Ride to END CANCER. Pelotonia is a grass-roots community determined to see an and to cancer. "The Ride" is an annual event in […]
TECH is pleased to welcome Kyle Sinks as our new Americas Finance Director. Kyle brings with him a background of progressive finance functional growth, interwoven with ERP systems. Chris Intihar, Americas General Manager, stated "Kyle brings keep financial leadership and experience in Cost Accounting, Financial Planning and Analysis, which will be critical in the company's […]
When an object punctures your tire, it typically leaves an injury with rough edges. You may even notice some fraying of the cords or belts that add structural support to the tire. When performing a proper tire repair, you'll often hear a tire technician refer to "drilling out the damage." However, it's important to note […]
PRIDE IN OUR PRODUCTS
Learn more about our global brand, and how we impact the 4r future
Interested in Connecting with TECH?