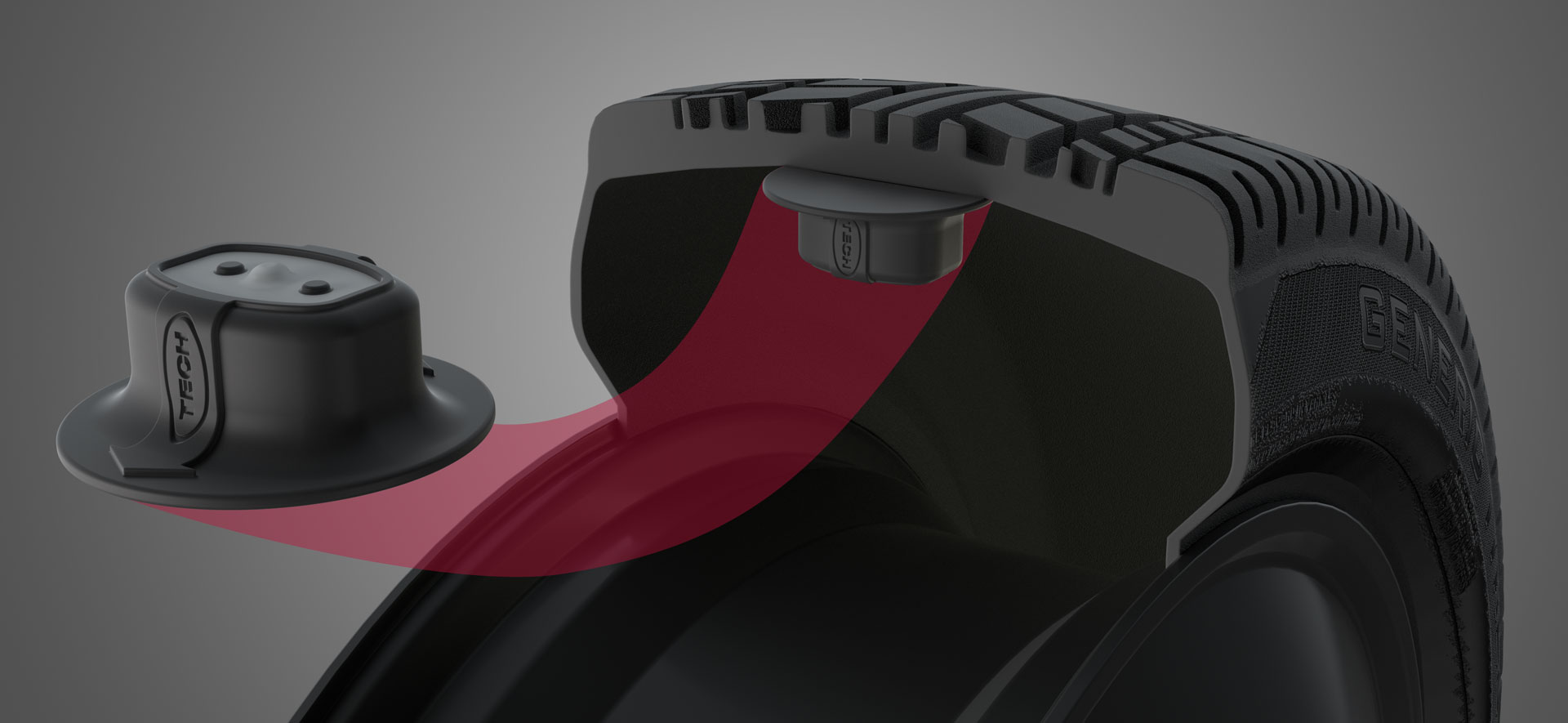 We specialize in the design and permanent adhesion of custom rubber cradles and dock stations for smart tire sensors, TPMS and RFID tags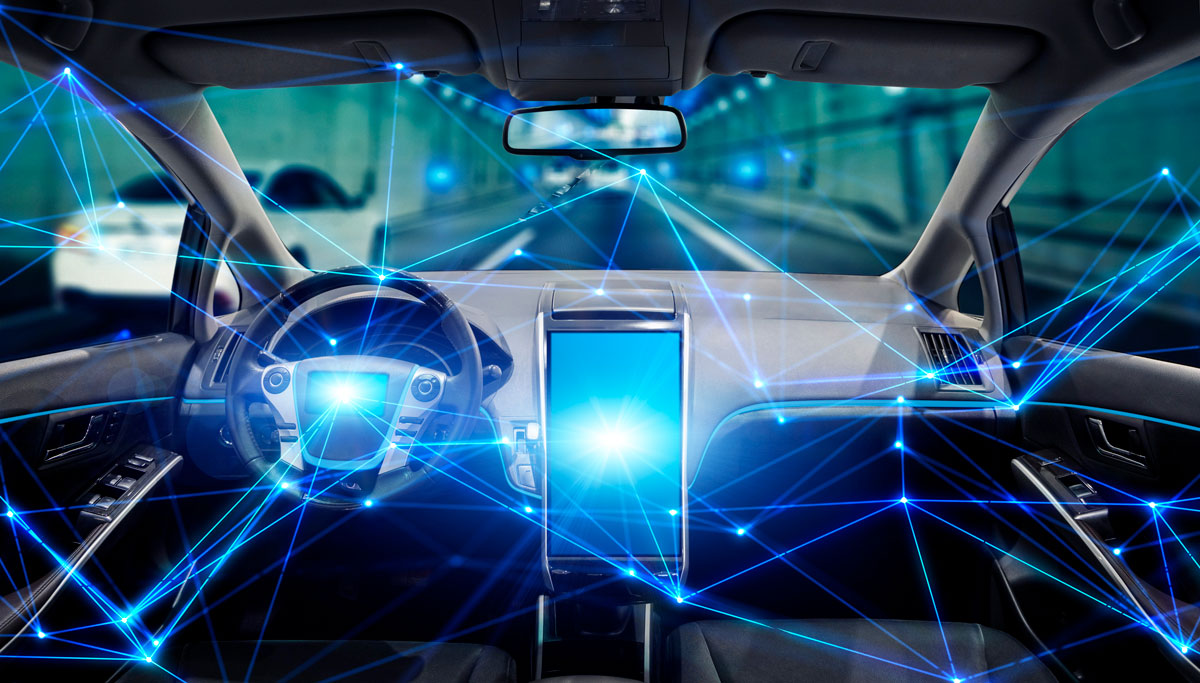 The race is on. Tire manufacturers, technology companies and vehicle makers around the globe are competing to win when it comes to smart tire and tire identification technology. From fleet managers trying to keep track of valuable tire casings to autonomous vehicle manufactures looking for ways to keep drivers and passengers safe – the demand for "smart" tires and accurate tire identification has never been greater.
At TECH, we have been encapsulating and adhering RFID tags for motorsport and tire tracking applications for over 20 years. Smart sensor technology is a natural extension of our already expansive custom rubber molding capabilities and adhesion expertise.
Why smart tire technology and tire identification are so important
You design the sensor; let TECH secure it to the tire
Utilizing the same rubber injection molding capabilities used to make our tire repairs, TECH can design and manufacture a custom rubber cradle specifically designed to house your intelligent sensors, TPMS or RFID tags. Round, square, oval. No matter what shape or size of sensor, we can develop a custom injection-molded rubber docking station that will allow the sensor to be safely installed and removed from the tire. A must for tires that are being retreaded, cured or endure other extreme conditions that could damage the sensor.
Next, we will help find a solution to permanently adhere the smart tire sensor cradle or RFID tag to the tire. This is not a simple glue or adhesive. Through a chemical vulcanization process TECH developed and perfected over 80 years ago, the sensor cradle will become a permanent part of the tire. Alternatively, we can also recommend heat-vulcanizing solutions to mount the docking station while the tire is being cured. Whether the tire is freshly manufactured, retreaded or simply retrofitted with a sensor, we will find a solution that works for your needs.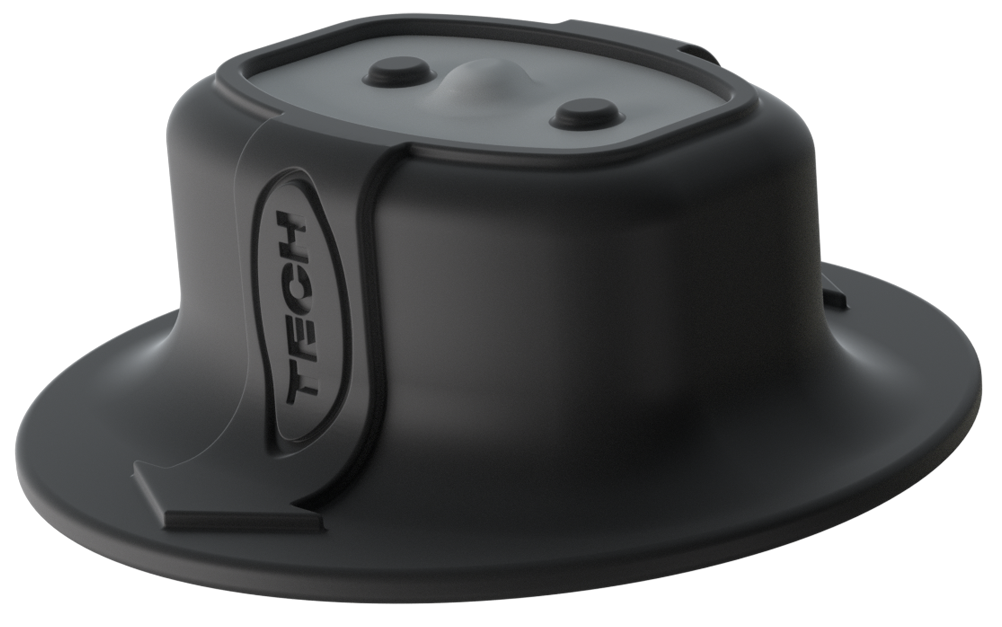 We can develop a rubber injection molded docking station specifically designed to your sensor. We can even add your logo.
Electric, autonomous vehicles are not just a distant fantasy anymore. This technology exists and is only getting more sophisticated. The next wave of smart tire sensors will not only monitor tire pressure. Emerging technology is allowing for advanced sensors that can collect detailed driver data including tread depth and wear, road conditions and more. Keep in mind, tires are the only part of the vehicle touching the road. Helping transmit this valuable data to the brain of autonomous vehicles is vital for safe operation.
Fuel and tires are the two biggest costs for vehicle fleets. For years, fleet managers have been struggling to find reliable and accurate solutions to keep track of expensive tires and casings. Smart sensor and RFID technology allow fleet managers to:
• Keep track of tires and casings
• Maintain precise inventory control of tires
• Verify ownership of the tires or tire casings
• Deter theft of expensive tire casings
• Extend the useful life of the tire
• Reduce labor needed to monitor tires
• Decrease vehicle downtime
• Improve driver and operator safety
• Save fleet managers time and money
Conclusion
Smart tire technology and demand for accurate and reliable tire identification is only going to increase. We are looking to partner with tire manufacturers, sensor manufacturers, tire dealers, fleets and motorsports teams who need customized and dependable solutions for smart tire sensors and RFID tags. TECH can put the same rubber vulcanization and adhesion expertise used to make our tire repairs the most reliable and respected in the industry to work for you.
For more information, fill out the form below